This Year's Global Movement

World Primary Immunodeficiency Week 2023 was a great success! From all of us at the Jeffrey Modell Foundation, thank you to the expert physicians, patient groups, and other individuals around the world who participated in this year's global movement to raise awareness, create dialogue, and strengthen the bonds of our community. Read the outcomes report and press release below!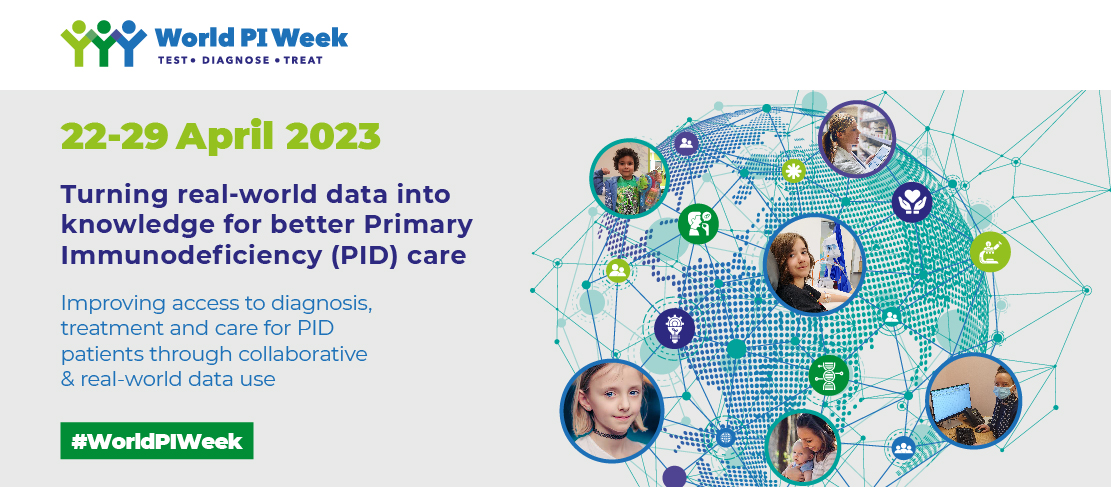 The World PI Week 2023 campaign report is now out! This year on 22 - 29 April, the campaign focused on turning real-world data into knowledge for better PID care.
You can read the 2023 WPIW outcomes report here for an overview of the many activities that have been organized worldwide to show support to improve the quality of life of patients. The outcomes press release is available here.
If you are aware of additional initiatives, please get in touch with us at: info@worldpiweek.org so these can be captured in the report as well.
Once again, thank you to everyone who joined the Week and contributed to its success!